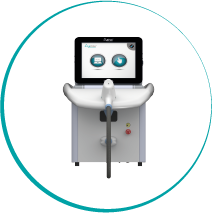 INITIA is the new technology developed for permanent hair destruction. Discover its innovative work system and earn money from the first pulse. Read more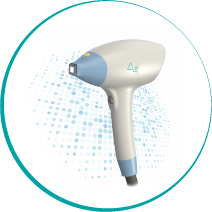 4 stacks of 300W, 1200W of real power and 270 A; this technology allows us to provide more power in shorter pulses and extend the life of the diode above 15,000,000 pulses Read more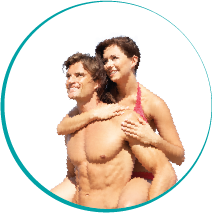 Extremely efficient with your hair but gentle with your skin; it is suitable for all skin types, safe and pleasant even in summer thanks to its cooled (-8Cº) handpiece. Read more

Discover a new generation in diode laser
Our customers recommend us
I am very happy with the results, my sessions take less time than before, and whenever I have any doubt they answer me without problem. I have over 40 years in the industry and it is a responsible and serious company.
Is very effective, you will see results in the first session! It is a company with great professionals and an excellent customer service.
I'm very pleased with the results, I never did hair removal before because I didn´t want to feel any pain but with this product you will hardly feel anything.
Why purchase the Initia diode laser?

DEMOSTRATION
We can perform a free demonstration at your business so you can test the effectiveness and speed of our Initia.

FINANCING
We help you purchase the device in easy installments.

SERVICE
You are not alone; if you have any technical problem or require training, we will be there to help you.

WARRANTY
Using our own manufacturing and R & D + I; we can guarantee you that you will not have surprises.